Research Communities
Community blogs for our authors, editors and all of the research community
Become a contributor
We are looking for regular contributors to write for our communities. If you're interested in sharing your thoughts on science, research, academia, or anything else, then please get in touch!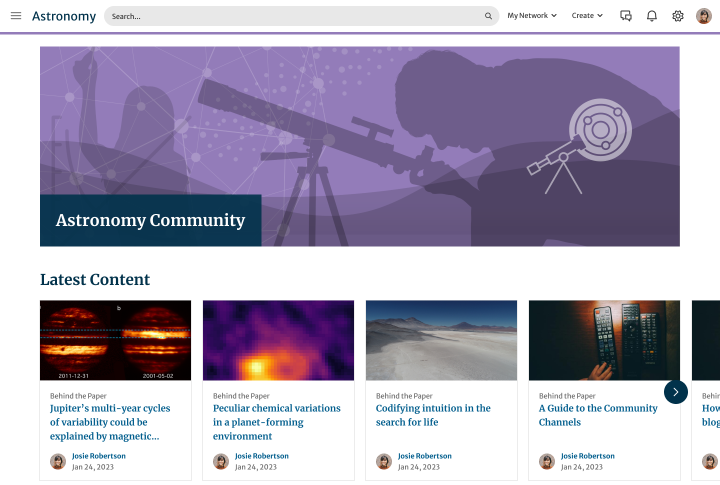 Which Community is for me?
As a research publisher, Springer Nature is home to many trusted brands including Springer, Nature Portfolio, BMC, Scientific American, and Palgrave Macmillan. Our Communities bring together the latest research findings, news, opinions and information from across our brands onto one homepage.
Organized by topic, each Community provides you with an easily identifiable group, per your area of interest, where you can explore the latest research findings, generate discussion with your peers and explore the news and opinions that matter to you. You can join as many Communities as you wish – whether that be just those related to your field of research, or all of those that discuss topics that interest you – that may even be all of them!
Whichever community you choose, all are united under the same goal – to support you with access to the latest information, news and discussion to aid the advancement of science and discovery.
Any feedback or questions in regards to the communities? Please reach out to our team.